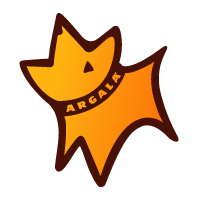 Argalà, in our dialect, means satisfied: not an ordinary satisfaction, though, but almost a peace of mind.
Being "argalà" means being happy with a well set table and friends whom to toast with.
We are Enrico and Piero, childhood friends and then classmates, born in 1983. In year 2011 we toasted the beginning of our activity:  the first Italian artisanal Pastis was born, after many years of testing and tasting the recipe during the long evenings in the kitchen where we grew up.
The first liqueur factory consisted of two renovated rooms in the old grandparents' house; in 2015 we moved to the new premises, a converted barn in Boves, in the middle of the countryside at the foot of the Maritime Alps. This larger space allowed us to expand both the production and the portfolio.
Moreover, in 2018 we began cultivating the herbs and plants needed for our liqueurs and vermouth in the fields near the distillery.
The choice of raw materials is in fact of paramount importance to us:  first quality wheat distillate, water from the Maritime Alps, local herbs and plants, selected spices and sugars. Processing is long, almost physiological, without shortcuts such as flavourings, colourings, essences and stabilizers
Over the time we deepened our knowledge and refined our techniques, nevertheless we are proud to produce our liqueurs with the same "homemade" approach that we used at our beginnings, always keeping an eye on our history and the roots in our territory.


Expressions of the territory.
Complex recipes, from the hydroalcoholic maceration to the distillation. Each of them has its own history and peculiarity, but they are all connected by a strong link with the territory.


Like at the distillery.
Assorted box with three 100 ml bottles,
for tasting our liqueurs as you prefer.